January 31st, 2007 | Categories: blogs, marketing, networks, social media, strategy, trends
Every modern-day home business libraray seems to contain at least one or two titles by Seth Godin, Guy Kawasaki, and/or Malcolm Gladwell. Together, these new-age business revolutionaries have paved the way for a for a new type or marketing and thought-process.
Gladwell's first title, The Tipping Point, gained widespread acclaim and went on to hit the bestseller list. A cult-like following ensued. The same can be said for the former two authors, but years earlier. In any case, there is a common thread among their books that entails the idea of evangelists, connectors, 'sneezers', mavens, and influencers. These are the people who will not only use your product, but rave about it to others. These are your loyal fans, your army. But reaching them has always been a problem. Until the advent of the Internet…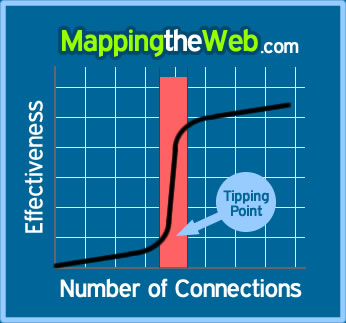 Much has been said about the micro-communities, niches, and target groups that marketers strive to reach. Offline, locating these tight-knit groups is next to impossible. Even in a case where a marketer is able to reach the intended audience, messages are more often than not ignored or over-looked. Finally, the level of interaction leaves much to be desired.
Enter The Blogosphere
What if a marketer was able to tap a pre-existing network that of micro-communities that were focused around a specific niche or topic? What if there were search tools to simplify the process even further? Locating your influencers and evangelists, and creating product conversations would be much easier. The process could in theory be broken down into a set of steps. This 'art' of marketing is all of a sudden a science.
The blogosphere and blog search engines are the stuff that dreams are made of - for marketers. Add to that blog directories and ranking systems, and not only can a marketing strategy be tailored around a specific group, but around the status or hierarchy of a given group.
For obvious reasons, I am not going to outline the entire marketing process, but you can begin to see how valuable the blogosphere and an accompanying toolkit can be.
Use it wisely and treat these users like gold. The Tipping Point is closer than it appears…